Snuggled in a fertile valley at the base of Mt. Rainier in the State of Washington, lies the City of Puyallup. This city is recognized for its agricultural fertility as well as its pioneering heritage. This is a growing community where more than 100,000 people live, work and play. Most people in this town are traditional, laid-back, conservative, and the town has the rural feel with parades downtown and a Farmers Market. As with our ancestors, this is a community of "generous people" and all are welcome to visit this beautiful valley.
In 1833 this valley was only a network of creeks and forest growth that is old. This area was subjected to recurrent floods with massive log jams from the winding river. The first settlers traveled as part of the very 1st wagon train crossing the Naches Pass in the middle 1800s. Settled first around 1854 and called Franklin, it was devastated in an Indian raid only a year later by Nisqually and Puyallup Indians from whom this land had been taken.
Puyallup, Washington is suitably located between Seattle and Tacoma. It is about 35 miles south of Seattle and about 10 miles from Tacoma. This name "Puyallup" is from the Puyallup Tribe of Indians and means 'the generous people".
Located in an agricultural valley, Puyallup has growth in berries, dairy farming and truck-garden produce, chicken, bulbs) and is recognized for developing the wood working and food-processing trades. The state of Washington has the Trout Hatchery and Agricultural Experiment Station located in this area.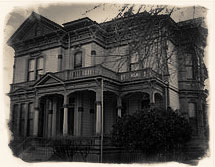 There are historical landmarks in Puyallup but the one that is most famous it the Meeker Mansion. This Mansion was constructed by one of the town's founders, Ezra Meeker. Traveling along the Oregon Trail, Meeker made his way to Puyallup. The Meeker Mansion is now administrated by the Puyallup Historical Society. They have tours during the day of the 17 rooms 1890's era mansion from the Victorian architecture. Visitors are also told the story of Ezra Meeker during the tour who was Puyallup's first Mayor.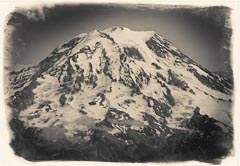 If you live in Puyallup you are not far from Mount Rainer which is a landmark as well as sacred ground to Indians who referred to it as Tahoma. Mount Rainier rises 14,410 feet and the Mt Rainier National Park offers something for every member of the family. This includes: Fishing, hiking, ice caves, camping, skiing, gift shops, and inns.
The Puyallup School District is one of the most popular in Washington State. The district is the 8th largest and was the third district formed in the state. We have 21 elementary schools, 7 junior high schools, and 3 senior high schools. The district serves 22,250 students in the area.
While on the way to Mt. Rainer you should stop at the Northwest Trek. You will find native Northwestern wildlife on a guided tram tour over 435 acres where elk, bison, moose, pronghorn and more wildlife freely roaming. You can stroll wood pathways to see forest cats, wolves and other animals. Your family can have encounters in the kid's Discovery Center as well as enjoy the picnic meadow, nature trails, gift shop and café. There are also black and grizzly bears in this eight-acre exhibit.
The Puyallup School District is one of the most popular in the state of Washington. This school district is the 8th largest and was the 3rd district formed in this state. They have 21 elementary schools, 7 junior high schools, and 3 senior high schools. This school district has 22,250 students from Puyallup and surrounding areas.
There are celebrations during the year, but you must not miss the Washington State Fair. It is in the heart of the Puyallup Valley and one million visitors usually come to this fair. The fair ranks in the Top 10 of largest fairs in the United States. Every year in April, they have a smaller celebration called the Spring Fair. This has all types of home grown vegetables, goats to milk and gadgets to buy. Who can struggle to not eat buttery scones, cotton candy or a fair burger with onions? Besides two marvelous fairs during the year, there are many other events full of fun hosted on the weekends. Craft fairs, home shows, car shows, horse shows, dog shows, and train shows are only a few of the events at their large fairgrounds. The concerts at the Washington State Fair feature some of the biggest acts in the country and admission into the fair is almost always include in the ticket price.
Also, an annual daffodil festival is held in the city in the spring.
Another tourist stop in Puyallup is the Karshner Museum. This is a fun place for children and families as they will learn about history, cultures and habitats from across the globe. It is a hands-on adventure through time, full of everything from dinosaur fossils and bird feather to mid-1800s general store and a full-sized Native American tepee. This is educational for children and is open to the public.
Puyallup also has a quite popular Farmers Market. When compared to other cities around Puyallup's Farmers Market is one of the largest. This Farmers Market brings local farmers and growers together with people who sell crafts to the shoppers. Puyallup Valley entices shoppers and people just browsing. Things to find include baked goods, espresso, plants, bulbs, cut and dried flowers as well as fresh herbs are dispersed among the farm fresh vegetables and fruit. There are many creative vendors with food that also offers an assortment of goodies you won't normally eat. Recently Farmers Market at night has opened for those people who cannot make it during the day. This event is held at the Pioneer Park and you will see lots of dogs as well as entertainment. It's been a tradition in the area for over 30 years! It is worth visiting day or night so be sure to check that out.
You will also want to visit Meeker Days celebration which is a much larger celebration where over 100,000 visitors enjoy the food and entertainment. The entire downtown area is shut down and blocked off for this huge event. There are well over 200 vendors and three stages for entertainment for every age to enjoy. Meeker Days and Fair are the 2 largest celebrations in Puyallup.
Puyallup.com
Our website will provide you with valuable information which will help you whether you are exploring our area as a possible relocation, or as a visitor, you will find the our team anxious to answer your Puyallup questions.
We are proud of our community, and we want to share that pride with everyone.
We are a local community website for people living in and around the City of Puyallup, Washington. We love the city and work hard to give the local residents as much information as possible. Over the last couple years we have covered a lot of topics. Our most common topics are city related as well as real estate, the Washington State Fair, restaurants, things to do, and of course many of the events happening every month. We receive thousands and thousands of visitors each month.
Our mission is to be a reliable source of information about Puyallup WA. Many of our articles are about the city and will last for many generations to come. On our website you'll find lots of photography and history information. We continue to work on that mission every day not only bringing you the most up to date information but also preserving the history of the city. Each day more and more residents discover our local community website and it's a great feeling knowing local residents are finding it a useful local resource.
History of our website over the years:
Puyallup.com has had several owners over the years. It's currently managed by a local management team who all live in Puyallup. We are compassionate about the area and do this for the community. We all believe that Puyallup is a great small town and that needs to be shared with everyone. Over the years Puyallup.com has gone through many revisions. It's been owned since 1997.
Jobs:
No jobs at this time but we do accept local article submissions, however. If you'd like to volunteer in the city connect with the City of Puyallup directly.
Mailing Address:
Puyallup.com
12119 137th Ave E
Puyallup, Washington 98374
(Google Map)
info@Puyallup.com
Local Resources:
www.thefair.com
en.wikipedia.org/wiki/Puyallup,_Washington
www.ci.puyallup.wa.us